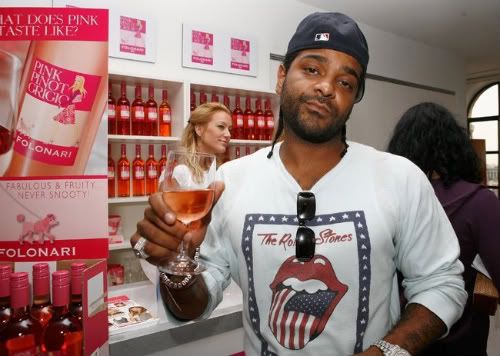 Jim Jones:
"No one on the corner got swag like you we don't Rocawear that's for fags like you."
Jim Jones Rapping To Some Lyrics Dissing Rocawear & Jay-Z! "Jackin My Splash. Jackin My Splash"
So, Jim has nothing to do on his better time, but diss alot of the rappers, that are doing better than him. When was the last time he put a video out? How many songs have Jay-z put out in the last 3 months?! Yeah thanks! And he's still dissing Nas now adays?!?! My GOSHHHH Jimmy!! .lol ... Not only because I work for Rocawear i feel some type of way and know Jay, but its real PETTY!
My friend Joe over at Complex recently sat down with the Capo and got some info on the remake of
"Swagger Like Us"
that he's doing with Wayne, Juelz and Chink Santana. He also speaks on the original and what he perceives as a lack of swag on the part of some of the MC's who spit on it.
WOWSZERSSSSS ..
lets get it together man.
[worldstarhiphop]